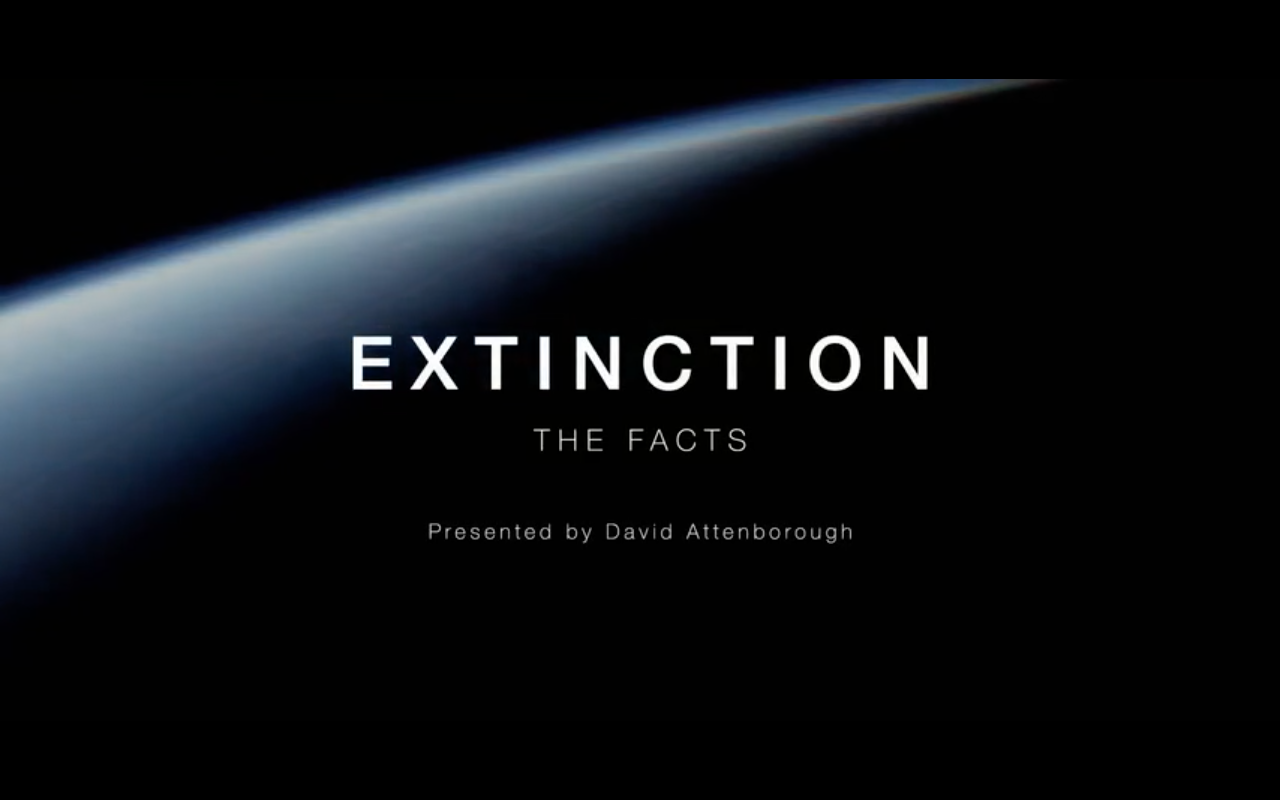 EXTINCTION : THE FACTS
One hour of your time will be enough to understand the greatest danger that humanity is facing today. The Extinction. 
We propose you a documentary on the current global situation with which we complement David Attembourgh's trilogy in our #CHECK IT OUT section. 
He explains perfectly how the consequences of the loss of biodiversity directly affect our health along with that of the planet. Attembourgh also talks about the causes of the current pandemic that has humanity on its knees, according to scientists this is one of the many secondary effects that are due to the imbalance caused by the activity of our species. 
Last year, a UN report identified the main drivers of this crisis, including overfishing, poaching, climate change, population growth and pollution. However, the most important factor is the destruction of natural habitats. Seventy-five percent of the Earth's land surface (not covered by ice) has been changed by humans, much of it for agriculture, and as consumers we may unknowingly be contributing to species loss through what we buy in the supermarket. 
#FIND OUT the origin of the products you buy and discover how you can make a difference. Every time you buy you can vote for or against the health of our Planet.