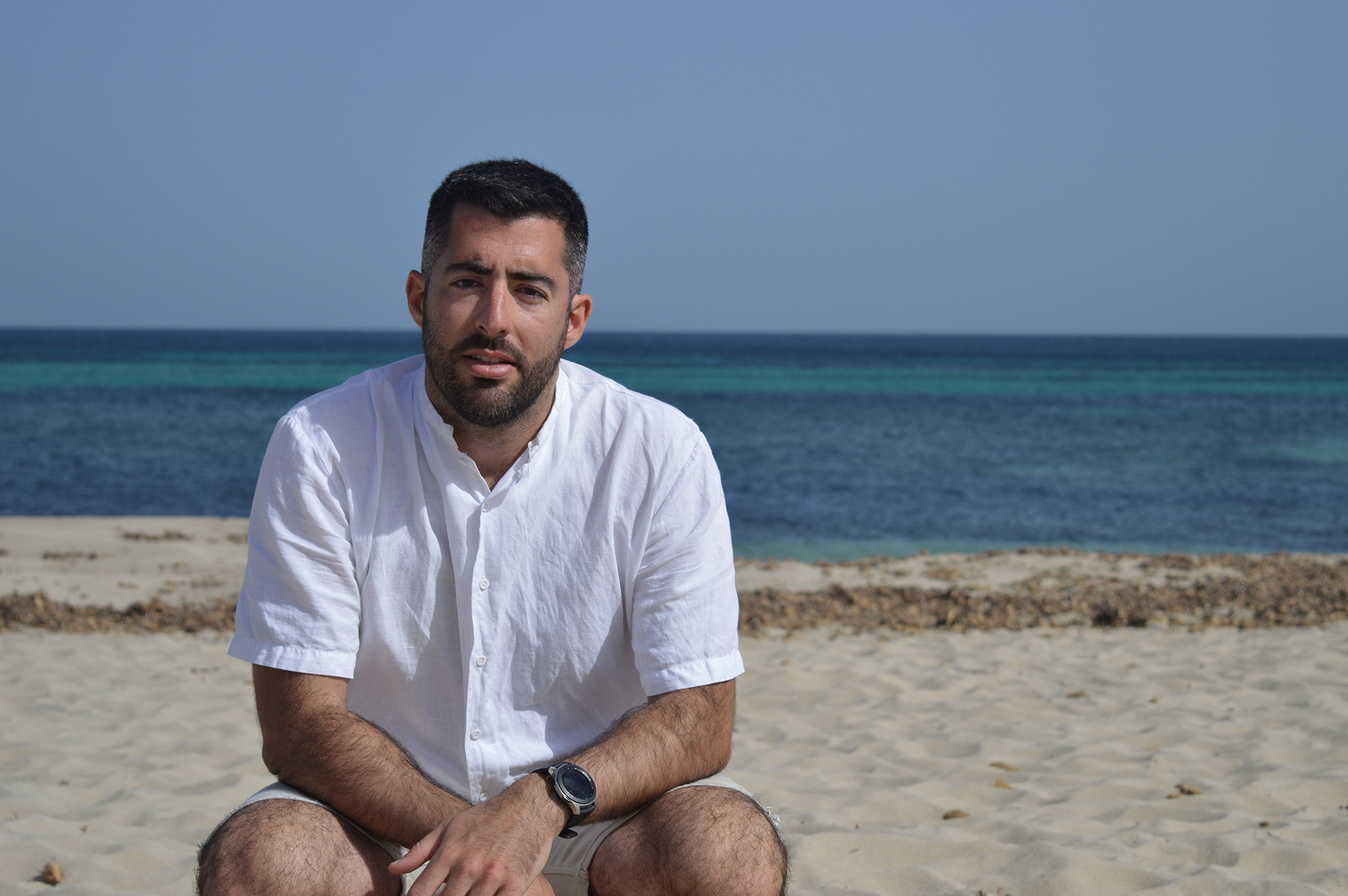 My interest in nature began very soon, when I was still a little boy. Son of a biologist, he taught me to love nature and respect it in his whole being, from the smallest to the greatest and most spectacular. He camped only thousands of times in the mountains of the Serranía de Cuenca, Peñalara, the upper Manzanares basin ... until uncontrolled human pressure, in the form of garbage, forced the authorities to ban this activity due to the environmental impact that I was producing. However, my father's passion has caused both the seed of conservation and environmental care to sprout in me and my sister.
My social conscience strengthened with the economic crisis, when I saw that my friends were having difficulties and their working life became a maze. I was already installed on the island of Ibiza but its situation made it difficult for me to enjoy my life in the bubble of the island and I decided to do something to help. Thus, it was inevitable for me to enter the movement of caring for the planet and people, contributing my grain of sand, from a positive point of view, seeking happiness with actions, words, smiles and good vibes. Also, my experience In these years in Ibiza it has made me position myself even more on the importance of taking care of our surroundings and ourselves.
I was 23 years old when I started working at sea as a boat skipper, so you can imagine how I enjoyed it at that age! Little by little I realized that despite being a great occupation, it had a clear environmental impact and this influenced my vision of the world, that idealized one in which I saw many pockets full with empty lives, and I learned that money does not give happiness. My future perspectives changed, I stopped wanting to increase my assets and began to accumulate experiences, people, moments, conversations, dives, jumps and a thousand other things that made me and make me fully happy.
As I am a lover of outdoor sports, mountains and the Mediterranean, I have been checking in these years that Ibiza, our little paradise, is also suffering the effects of lack of environmental awareness and is no longer what it seems. So I got down to work and created a page @ibizanoessolofiesta, (https://m.facebook.com/ibizanoessolofiesta/), in which I wanted to show that we could enjoy the island in another way, more sustainable and close to people, without giving up fun and enjoyment.
But I lacked the action and for this I got involved in this project, ONE PLANET
ONE LIFE, to act, to raise awareness, to improve, so that paradise is not a
chimera, something that happened ... Now is the time, now is our moment, we have
to leave our mark, our seed and water it ... Now.
Diego de la Viña
This email address is being protected from spambots. You need JavaScript enabled to view it.
Instagram: @Diego_Ubuntu